On May 27th, Craig Modesitt, CEO and founder of ENFOS, spoke at the 2018 Big Data Conference in Guiyang to address how the power of data analytics can vastly improve environmental management. Yan Chen, Mayor of Guiyang, personally invited Mr. Modesitt to speak with the purpose of educating Chinese officials, IT field elites and Guiyang citizens on the strategic management of their current environmental liability landscape. The ultimate goal is to fulfill the 'Green Dream' of Xi Jingping, the president of China, through practical collaboration and the sharing of knowledge.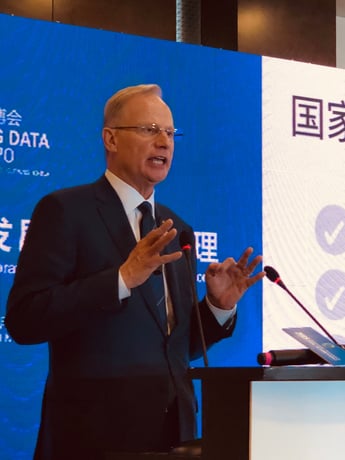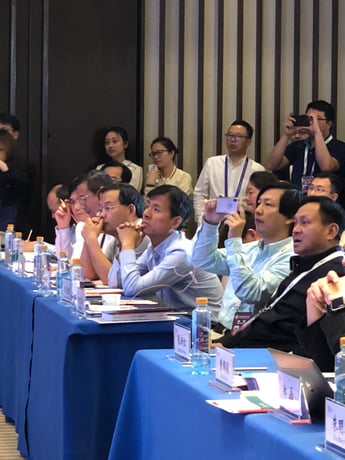 Left: Craig Modesitt, CEO of ENFOS, addressing Chinese environmental management matters in the Data Intelligence Forum. Right: Audience of 500 including government officials, scholars, IT elites, citizens listening to the speech and taking photos.


During this trip, ENFOS was also invited by the district government to attend the Guiyang High Tech District Development Meeting's private signing ceremony to sign the Strategic Collaboration Framework Contract to officially mark the beginning of the collaboration.
Following a previous meeting on March 23rd where Mayor Chen pledged to support the implementation of the ENFOS software solution, ENFOS partnered with Hunan Kylin, a Chinese company that is known for developing operating systems for Chinese military use. The two parties together proposed the Strategic Collaboration Framework Contract (SCFC) to the district governors.
The collaboration between Hunan Kylin and ENFOS is designed to build an integrated environmental big data management solution that truly fits the needs of the Chinese market. The SCFC was approved on the May 14th.
(Signing ceremony of the Guiyang High-tech District Development Meeting. Tao Yang, the President of Global Kylin, is pictured signing with district officials on behalf of the ENFOS/Kylin collaboration.)


Mayor Chen, Executive Vice Mayor Hao Xu and their delegation also visited the ENFOS/Kylin booth during the exposition. Mayor Chen said that he'd put his full support behind making ENFOS a flagship solution for Guiyang, solidifying the two parties as leaders of China's eco-environmental risk and responsibility management solutions.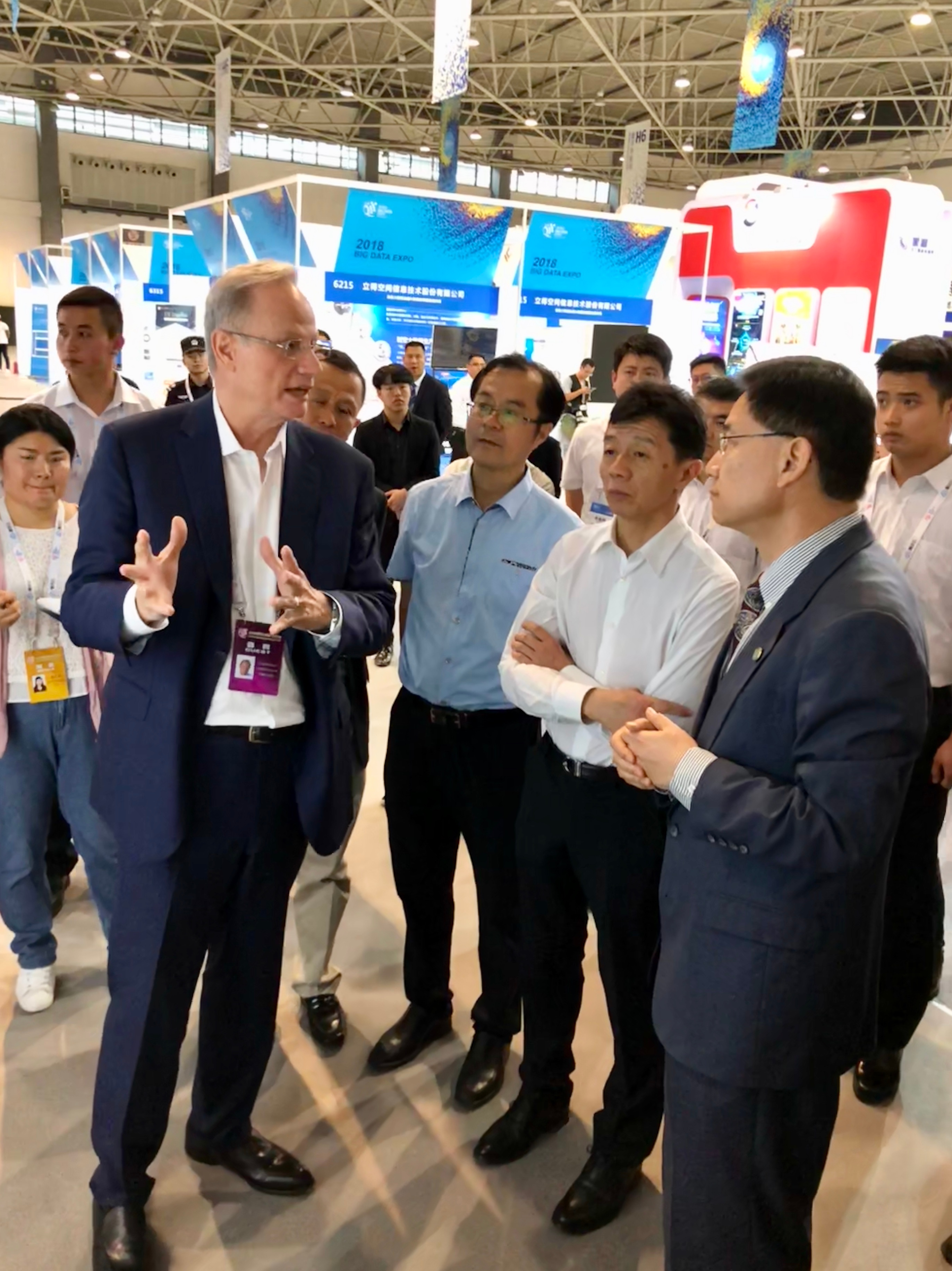 Craig Modesitt, CEO of ENFOS, demonstrating the ENFOS software solution to Mayor Yan Chen (middle).
From left to right: Tony, President of Global Kylin Co., Ltd, Hao Xu, Executive Vice Mayor of Guiyang, Craig Modesitt, CEO of ENFOS Inc., Yan Chen, Mayor of Guiyang, Eric Fang, President of NCSD, Xinchao Qi, President of Guizhou International and Domestic Public Relations Association, Ren Qi, Vice President of Hunan Kylin Co., Ltd.


Find out more about ENFOS's software solution for remediation management on our Solutions page or give us a call at (888) 838-7765 EXT. 15.