Even though the world has gone digital-by-necessity these days, some things were due for a digital reinvention either way. Case in point: the remediation project review meeting. Often costly in terms of time and travel expenses, these meetings can require coordination across the entire project team to properly convey important information.

With the advent of technology, a better way has appeared: the virtual project review meeting. Using software tools to easily organize, illustrate and enhance your data can yield benefits that go beyond just saving some money on plane tickets. These tools can help facilitate the two main pillars of a successful project review meeting: team engagement and high-quality, purpose-based content.


Here are our 7 key ways to run a virtual project review meeting like a pro:

Establish clear meeting objective

s

upfront
Technical review meetings. Consultant engagement meetings. System and process update meetings. It's safe to say that remediation project managers have a full schedule. Aside from these time-consuming meetings, they also have daily tasks to complete, emails to read and data to analyze. Simply put: Their time is precious.

Without setting crystal-clear objectives for meetings, it's easy for them to become bloated and stretched-out. We've all seen meetings that suffered from a lack of preparation or where key participants didn't have clearly defined roles. These pitfalls can also make virtual meetings ineffective. So, having your objectives set and (even better) having them included in an agenda will help your meeting be laser-focused on the topic.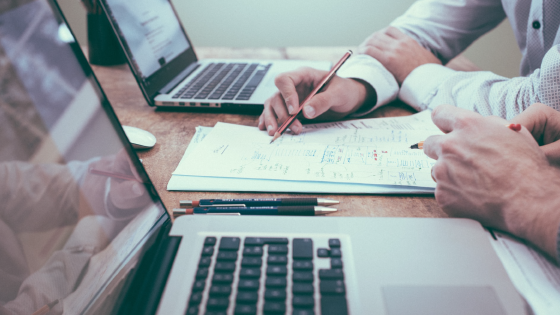 Some example objectives are:
Aligning the team

on new procedures or safety

measures

Engaging

with environmental consultants to maintain relationship

s

and

evaluate

performance

Reviewing

annual plan

s

and

identifying

trends

Providing r

emediation project managers

with high

-

level program progression

updates
Schedule

meetings

at a consistent rhythm
There are many benefits to establishing recurring meetings - a major one being that it creates consistency. The frequency of your meetings should ideally be based on the complexity of the project. It should also consider peak work periods and decision gates. You may not have to have frequent meetings on a project that's in the O&M stage - maybe once a year. But if you're in site characterization, remedial design and remedial selection, you're going to need to set a semi-frequent rhythm for your meetings.
Involving

the

right people at the right time
Although virtual meetings are generally less costly than in-person ones, having a group of people in the same room at the same time can cause valuable hours to add up. 
Who needs to be in the meeting? Your Remediation Project Managers? Contractors? Environmental Consultants? Area Managers? Supplier Account Managers? Are they optional or mandatory attendees? Think about the objective of your meeting - looping only the appropriate people in will not only elevate your productivity but also avoid meeting remorse.
Using a remediation portfolio management tool can help you associate people to projects. Making use of Contacts within ENFOS can help you see who the consultants are and who the client project manager or remediation leader is on each site.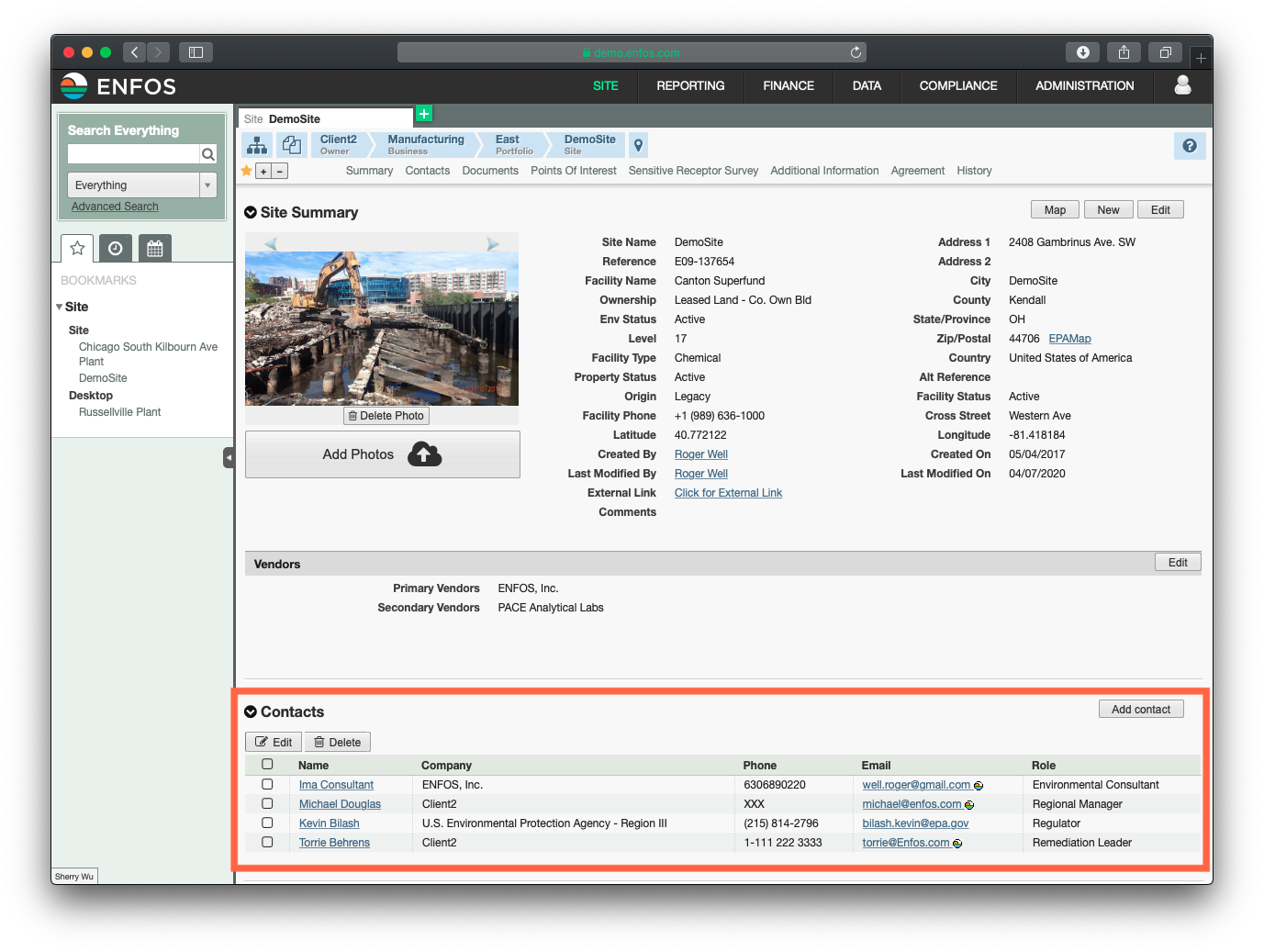 Establish unified organizing principle for your sites and projects
Organization and uniformity are key for the success of any program that covers multiple projects. Having this organizing principle (in ENFOS, we call it a hierarchy) for your sites and can make the difference for achieving time and cost goals. Remediation projects can be vastly different in terms of scope, scale and work requirements. So, how do you establish uniformity across different projects?

One of the key aspects of dealing with complex work is to break that down into smaller, organized chunks that you can get your hands around. How do you define the subsets of your sites? In ENFOS, we call them areas of concern (AOCs). These might be 'operating units' or something similar based on your company terminology. Within ENFOS, we have an architecture built around a clearly-defined, easily-navigated organizational hierarchy to let you see your data as it is.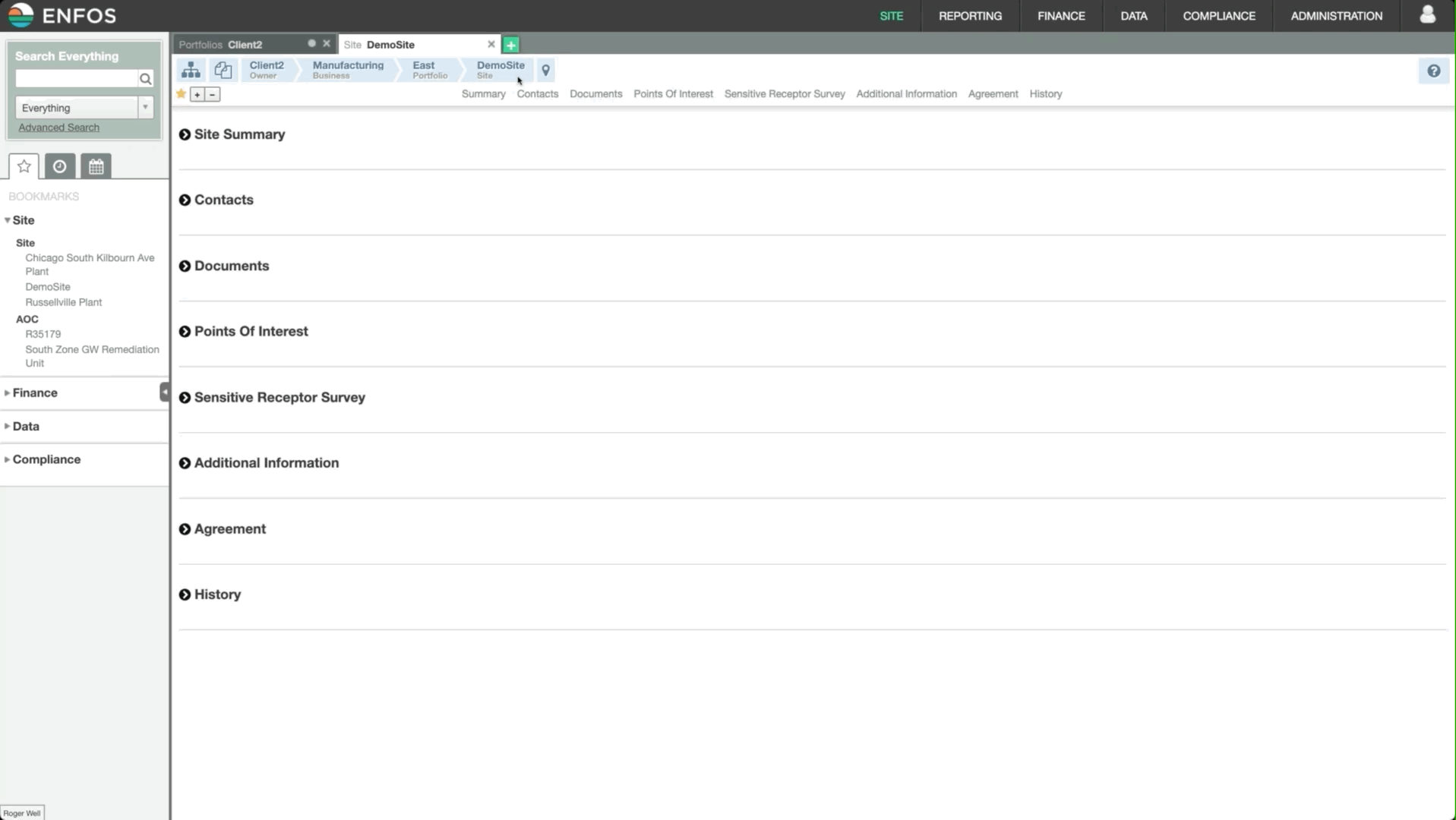 Make sure data is accessible to relevant attendees
Having data and information at your fingertips is crucial during the project review meetings. It's even more essential during the lifecycle of the project. Data access should be web-based, up-to-date, configured with the appropriate permissions, and allowing for 24/7 access. This can greatly help in meeting goals that are under review.
Make sure notes and documentation are organized for immediate reference
Having project notes and documentation organized and structured in a way that facilitates easy access is a game changer. Bonus points if it's easy to search and has relevant permissions ready to go so all pertinent team members have access to it.
After

your

meeting set clear tasks, deadlines,

and owners
In golf and in virtual project review meetings, it's all about the follow-through. We encourage you to immediately make a summary of action items based on the meeting content. Successfully completing goals starts with the vital first steps. This record of ownership is even more important during virtual meetings because reduced ability to read body language and fully communicate makes collecting team member feedback more difficult. Make sure everyone is on the same page!
By following these guidelines, you can mitigate the potential downsides of a virtual project review meeting and leave your organization open to reap the potentially massive rewards. Digital is here to stay – we invite you to adapt and thrive in this new landscape.
Learn more about how ENFOS can help make you and your team more efficient.
Subscribe to our blog to get more ideas to put into practice within your own organization. Enter your work email below.