Let's be real - in 2018, social media is a true power to be reckoned with. With the rise of social media as a public watchdog hive, the landscape of environmental liability is changing. With Twitter, Facebook, Linkedin, blogs and other social interest websites, companies have to count on being closely scrutinized, and more easily publicized.
In the past, a local case of environmental liability would likely yield a short-lived spike of attention. In rural areas, an article in a local paper might be the extent of the media coverage. Maybe it might be brought up at a town hall meeting or a local protest. Over time, attention would locally wane and might never reach past the city limits.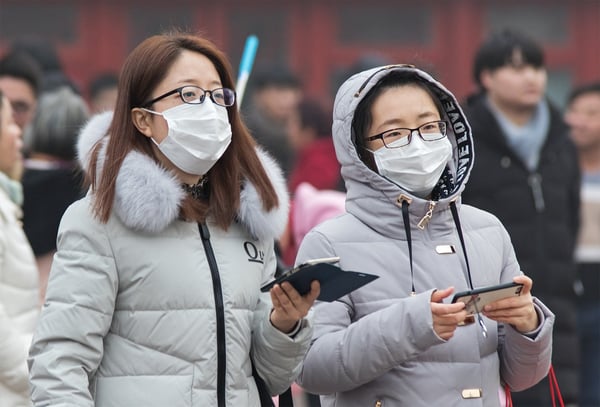 Pollution is at its most visible in smog-laden Beijing.
The fact is that local news can now be brought worldwide in an instant. The pressure for companies to have effective environmental remediation projects is now ever-potentially a matter of international reputation. With the public consciousness now more aware of environmental risks than ever before, a stream of collective unrest is the standard response to a environmental issue gone viral. We've recently seen this in public feedback to the Keystone XL pipeline, Fukushima radiation disaster and North Carolina coal ash spill. Pollution is now a widespread global affair.
Take Beijing for example. Although Twitter has been officially inaccessible on the China mainland since 2009, a similar platform has emerged in Sina Weibo. This, along with other popular social media outlets in China, have provided a platform for enormous public pressure to have the air quality cleaned up. In January 2013, 55,000 people took part in an online poll asking whether the government should enact a new "clean air act" for Beijing - one that would be heavily enforced (replacing the inefficient, barely-enforced Clean Air act of 1987). This poll, along with the array of pictures posted on Facebook and Twitter depicting a city full of nearly-opaque smog, has kept pressure on the government to respond. While a new Clean Air act hasn't yet been established, the discussions continue at the Chinese People's Congress - and the eye of the social media sphere is still on change..
This new form of global online protest is difficult to ignore. In today's social landscape where environmental liability management and associated PR are more relevant than ever, it's crucial to not have a company name go viral for the wrong reasons. So while Twitter and Facebook are connecting and empowering activists around the globe, companies are implementing more advanced safety measures to meet the increasing standards of environmental responsibility that the public expects. Social media is redefining the classic trope - David now has a billion digital slingshots for Goliath.

Want to know more about what environmental liability management software can do for your portfolio? Check out our whitepaper.