While it's certainly been a challenging past few months, the ENFOS team has been working hard (from home of course!) to bring you a brand-new update chock-full of useful features. Part of the beauty of a browser-based platform is that as long as you have internet, your work can continue uninterrupted. Meanwhile, we'll keep building you a better, more helpful ENFOS!

Check out some of the new features we've just released:
New Sample Point Report
We've added a new sample point report under Run Reports > Data. This report will give you a count of sample points by sample point type. What is really fantastic about this report is that in the report criteria you can select to view sites without sample point data. This helps lab data administrators manage sites where sample point information is not yet added! It's a great tool to manage your sites!

This feature applies to: All ENFOS Users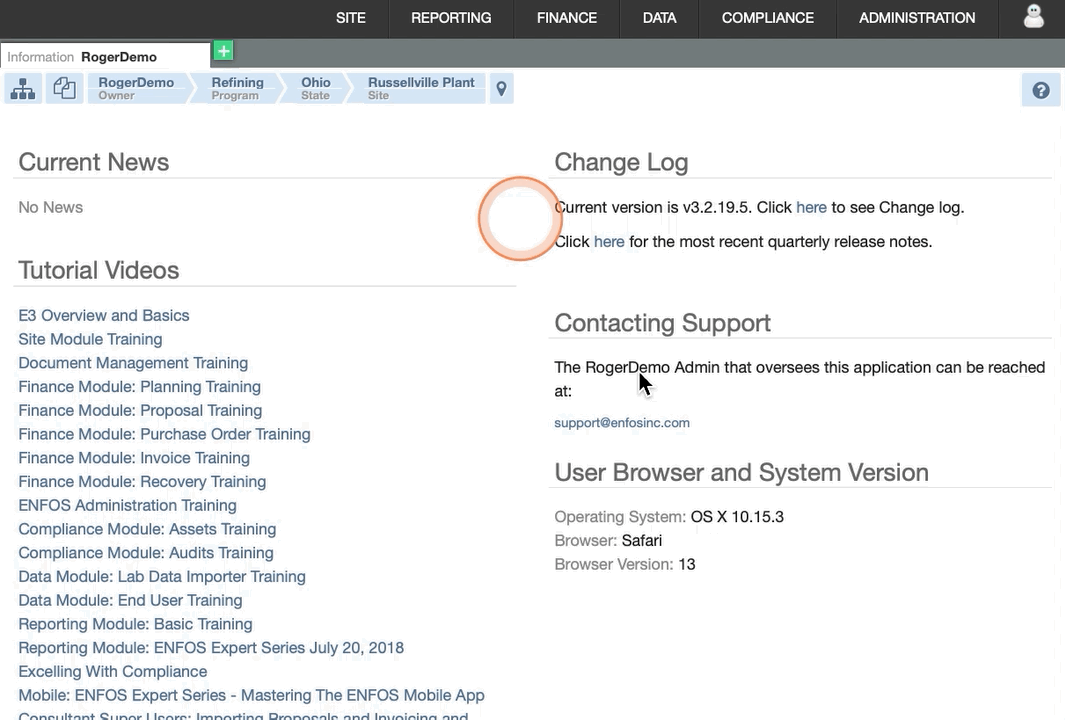 Action Items Sorting
Users' action items columns can now be sorted. The column sorting is available for all columns of each user's Action Items page. Once a column is sorted it stays that way until a user takes action. When the user re-navigates back to the Action Items page the column sorting defaults to what is listed in the user's preferences. This sorting has been requested by a lot of users.

This feature applies to: All ENFOS Users


Invoice And PO Overspent Warning Message
When a user submits an invoice that is greater than their PO balance they will now see a warning message. This warning message, displayed in yellow, will be shown at the top of the Invoice page when the user selects Submit from the Invoice action items. It does not prevent the user from submitting the invoice, but gives them a warning that based on the current PO balance this invoice cannot be approved. This gives the user more information while submitting invoices. ENFOS is not changing the rules on what invoices can be submitted, only providing more visibility to users.

This feature applies to: All ENFOS Users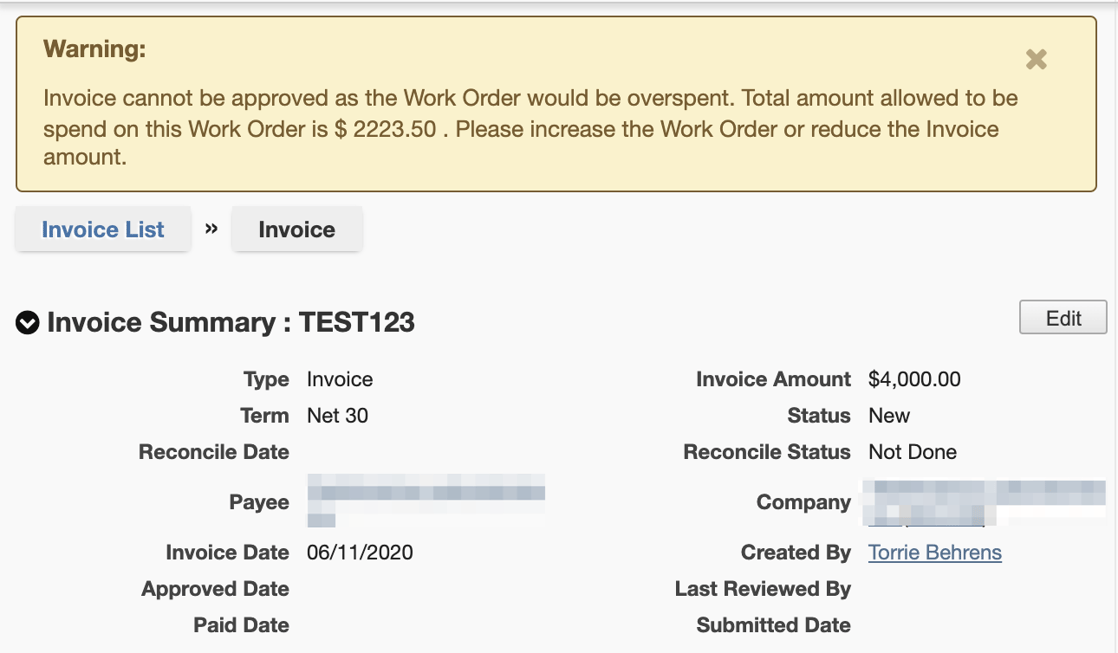 If you have any additional questions about this information, please contact your local ENFOS Admins.


That's all for now! I hope you enjoy these new features.